Undergraduate Bachelor of Hypnosis 2004 – The Australian Academy of Hypnosis
Advanced Diploma of Hypnosis 2004/5 – The Australian Academy of Hypnosis
February 2005. Extra training by Australian Academy of Hypnosis for the "Treatment of Pain & Psycho-Somatic Conditions with Hypnosis."
January 2008 – 3 day live in training and instruction course for Michael Newton style Past Life Regression Hypnosis. Training by Rick Morse and Peter Smith, Holistic Healing Centre New York USA
November 2008 – 3 day training and instruction course with Delores Cannon in her technique of Sub Conscious Past Life Regression and Sub Conscious Therapy. September 2009 Follow up advanced training.
May 2009 - Practitioner of "Hypnotic Feild Therapy", including Cert of Hypnosis, Advanced Hypnosis & Hypnotic Fascination from the Australian Academy of Hypnosis.
Many years as a qualified and practicing supervisor with the Professional Hypnotherapists of Australia. (PHA)
Organizations

1. West Australian Hypnosis Association (WAHA) from April 2004, changing names to, "Professional Hypnotists of WA" P.H.W.A in December 2006 and then the "Professional Hypnotherapists of Australia" P.H.A. in 2013. Membership until October 2015.

2. Registered with the Australian National Hypnotherapy Register (ANHR) until September 2015
3. National Australian Clinical Hypnotherapists (NACH) from July 2004, and remains current.
Statement on membership of Professional Associations

At the time of renewal of my membership of both the Professional Hypnotherapist Association (PHA) and the Australian National Hypnotherapists Register (ANHR) in October 2015, I made the decision not to re-join these groups. I had been having difficulty in trying to persuade the powers that be in these organisations that Professional Development that works with "Past Lives" as part of human consciousness is valid and worthy of recognition. The response I received was that Health Funds and other mainstream authorities would not allow credit for Professional Development in this area, and because they are trying to become accepted as a mainstream discipline, Past Life therapy was "not seen as an acceptable stance".
As my work in this area is all about "Past Lives" and what that means to my clients, I have decided not to be part of these organisations while they attempt to invalidate this work. I will remain qualified to join them and will keep all of their ethical requirements. I will maintain a current "Senior First Aid" certificate, and be covered with "Professional Indemnity Insurance". I will also maintain acceptable "Professional Development", but I see no point in being part of them while they hold this view.
I know there are some medicos and scientists who have no time for Energetic Healing. They have closed their minds and like to think that they know more than others in the area of consciousness, and what it means to be human. The argument is that consciousness is born inside the brain. I along with most other people in the world think that the picture is bigger than that. I also know that these people have a loud and disproportionate voice in the community. But in my view their views are un-researched ignorant and certainly not proved. Some of the most vociferous hold themselves out as pseudo priests championing atheism, but by and large they know nothing about consciousness. There is a vast storehouse of hard evidence for Past Lives and its truth for those who want to look.
I will continue to draw my strength and develop my skills and wisdom for the work that I do by associating with the Monks and Nuns and other wise people associated with the Buddhist Society that I belong to, and from attending to, listening to and respecting my clients.
Cathartic Healings (Letting Go)
The technique that I use for Cathartic Healing is time consuming. Most sessions last up to 3 hours. From the time that we start I will be attending to you very closely and carefully.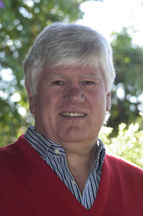 My expectation is that just one session will be required to address and begin to clarify the issue presented. While it may take some time for the sub conscious mind to effect a change, the one session is usually sufficient for awareness to fruit and for the change process to start.
When you contact me for an appointment, I will explain what you need to think about and what you need to document before attending.
Suffice to say that you will need to come with a very clear idea of what you want to know about or what you want to change.
Stillness Healing
Stillness healing can be used generally and on a range of issues. It is basically a process of fast track mind development and is a technique that may require top up sessions until you get the hang of it. A standard stillness session lasts about 1 hour.
Charges
Charges are made at $100 per hour. Cash or Cheque is payable on the day of session. (No credit card facility is in place)
Should the cost of a session be problematic for you, I would encourage you to contact me direct to talk about what might be a fair fee in your circumstance. My motivation with this work is to help people with the stresses, tensions and suffering in life. There are situations where I would prefer to do pro-bono work.